Midwest Real Estate News Lists Moss & Barnett Among Top Law Firms for 2020
Midwest Real Estate News
10.01.2020
Moss & Barnett is pleased to announce that Midwest Real Estate News has named the firm among the top regional law firms for real estate in 2020.
Each year, Midwest Real Estate News issues its "Best of the Best" edition, which ranks the industry's top law firms from 14 Midwestern states based on the number of real estate transactions in the past year that occurred within those states.
Click here to read the "Best of the Best" 2020 issue of Midwest Real Estate News.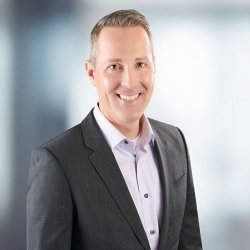 "We are honored to be recognized by Midwest Real Estate News as one of the leading real estate law firms in the Midwest. We are grateful for the many relationships that provide us with the opportunity to work on challenging and exciting transactions throughout the region," said Tim Gustin, chair of Moss & Barnett's Real Estate group.


Tim Gustin
Chair of Moss & Barnett Real Estate Group

Moss & Barnett real estate attorneys represent clients in all aspects of acquisition, development, leasing, sale, and financing transactions. Our clients include business entities of all sizes working in a wide variety of industries, and some of the nation's largest real estate investment banks, national and state banks, and life insurance companies.
Moss & Barnett advises financial institutions throughout the United States on commercial real estate lending investments. We negotiate and structure deals, prepare loan documents, examine title and survey and other real estate due diligence, and close loan transactions.
About Midwest Real Estate News
Midwest Real Estate News is among the RE Journals family of publications. RE Journals is the one-stop shop for everything in Midwestern commercial real estate. An industry leader for decades, RE Journals is the leading source for commercial real estate news, covering the intricacies of the sector from key influencers to the newest developments in America's heartland.
Related Materials: