Moss & Barnett is a member of Geneva Group International (GGi), a global alliance of established and experienced law, accounting, audit, management, and trust firms. All GGi members are carefully vetted before membership is granted, resulting in an association that consistently ranks among the world's best.
As Minnesota's only law member of GGi, Moss & Barnett offers access to a network of experts in nearly 500 member firms in over 118 countries around the world. This network allows us to develop fast and precise solutions for our clients to issues of local regulations, compliance, and go-to-market strategies.
For clients looking to expand, GGi's broad international presence provides swift access to global markets. Through our GGi membership, Moss & Barnett provides a gateway to high-quality firms in nearly every financial and commercial center worldwide. This remarkable facility helps us meet our clients' global needs, whether they are looking for business opportunities beyond national boundaries or require international support for services they offer in their home markets.
In today's fast-moving global market, maintaining a strong international presence is essential for companies big and small. Our in-depth understanding of local legal and fiscal differences ensures our clients succeed in all their cross-border activities. We are here to help and support your success wherever your business takes you!
For more information about GGi, visit www.ggi.com.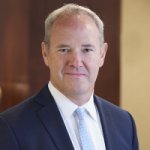 Moss & Barnett's GGi Contact is Brian T. Grogan
612-877-5340
Brian.Grogan@lawmoss.com

About GGi - Disclaimer
GGi Geneva Group International (GGi) is a global Alliance of independent professional firms. GGi Geneva Group International AG, a company incorporated in accordance with the laws of Switzerland, operates solely as an administrative resource of the Alliance and therefore provides no legal, audit, or other professional services of any type to third parties. Such services are provided solely by GGi member firms in their respective geographic areas. GGi and its member firms are legally distinct and separate entities. These entities are not and shall not be construed to be in the relationship of a parent firm, subsidiary, partner, joint venture, agent, or a network. No member firm of GGi has any authority (actual, apparent, implied, or otherwise) to obligate or bind GGI or any other GGI member firm in any manner whatsoever, equally, nor does GGi have any such authority to obligate or bind any member firm. All GGi members are independent firms, as such they all render their services entirely on their own account (including benefit and risk), without any involvement of GGi and/or other GGi member firms.