Real Estate Finance Team Expands with Arrival of Todd J. Anlauf
03.22.2017
Moss & Barnett is pleased to announce the expansion of the firm's Real Estate Finance Team with the arrival of lawyer Todd J. Anlauf, bringing to 17 the number of lawyers serving real estate finance clients nationwide.
Todd represents national financial institutions, including life insurance companies, in their commercial real estate lending investments. He negotiates, structures, documents, and closes complex transactions, including multiple property portfolio loans, multiple jurisdiction portfolio loans, and leasehold financing transactions. Todd has broad experience handling complex loans for a full range of properties, including multifamily, hotel, office, industrial, retail, medical office buildings, medical facilities, golf courses, marinas, and commercial condominiums. He received his J.D., magna cum laude, from Hamline University School of Law (now Mitchell|Hamline School of Law), and his B.S., from the University of Minnesota-Twin Cities.
"Todd Anlauf brings extensive experience in real estate finance at the national level and a highly regarded track record of superior client service. Todd's experience negotiating and structuring complex loan transactions and Matt's experience on title matters and other due diligence further deepen the capacity of our team and the talents needed to best serve our clients," said Tim Gustin, Chairman of the firm.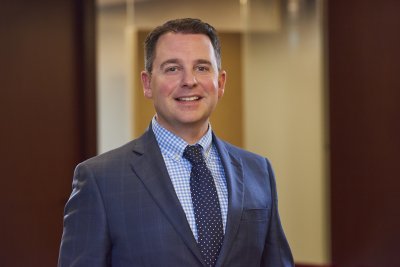 Todd J. Anlauf
Related Materials: