Table of Experts: Women in Law (Jana Aune Deach, Panelist)
Holly Dolezalek, Contributing Writer
Minneapolis/St. Paul Business Journal
03.31.2023
The Minneapolis/St. Paul Business Journal held a panel discussion recently about women in law. Panelists included Anne Regan, an attorney at Hellmuth & Johnson; Jana Aune Deach, an attorney at Moss & Barnett; and Melinda Hugdahl, an attorney and development director at Mid-Minnesota Legal Aid. Kathy Robideau, market president and publisher for the Business Journal, served as moderator.
Questions for the panelists included:
What do women attorneys love about practicing law?
How have your views on mentorship changed, if at all, over the course of your legal career?
What is some of the worst advice or direction that you've received on how to be a woman lawyer?
Because work-life balance doesn't exist. I think we've all come to terms with that?
How does your firm support women obtaining leadership roles?
Tell us about a time that you had to be bold about change. What advice would you offer our readers on what lesson you learned from that?
Read the entire article: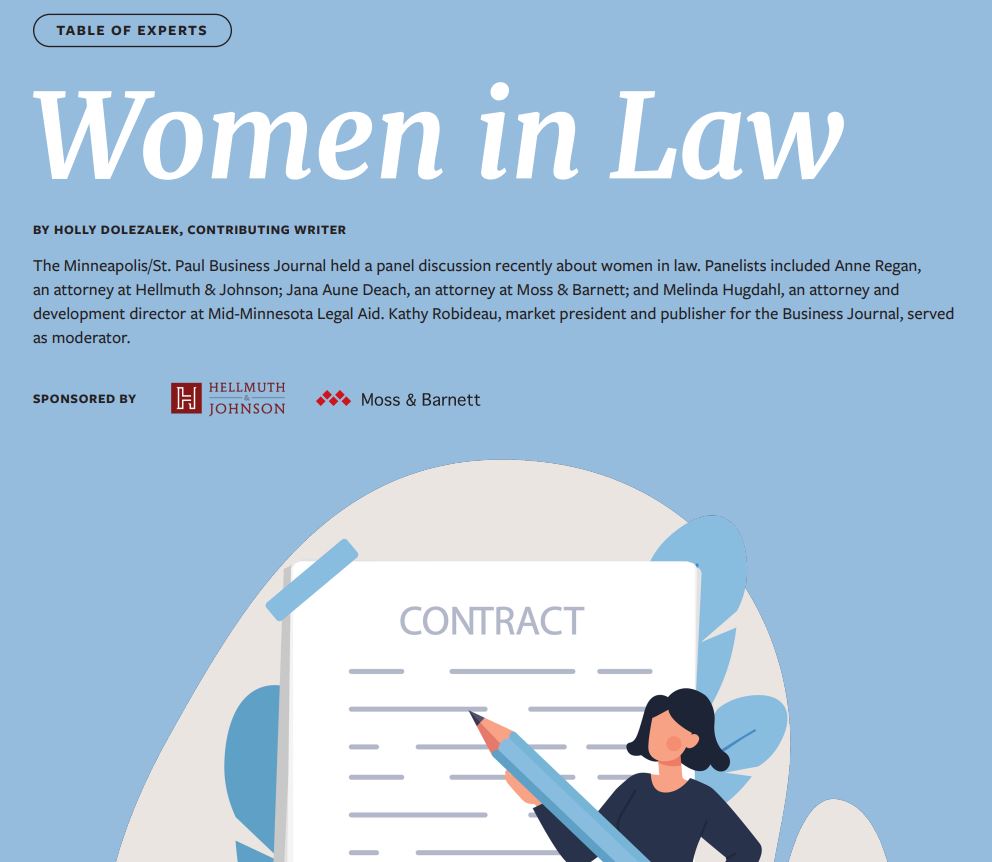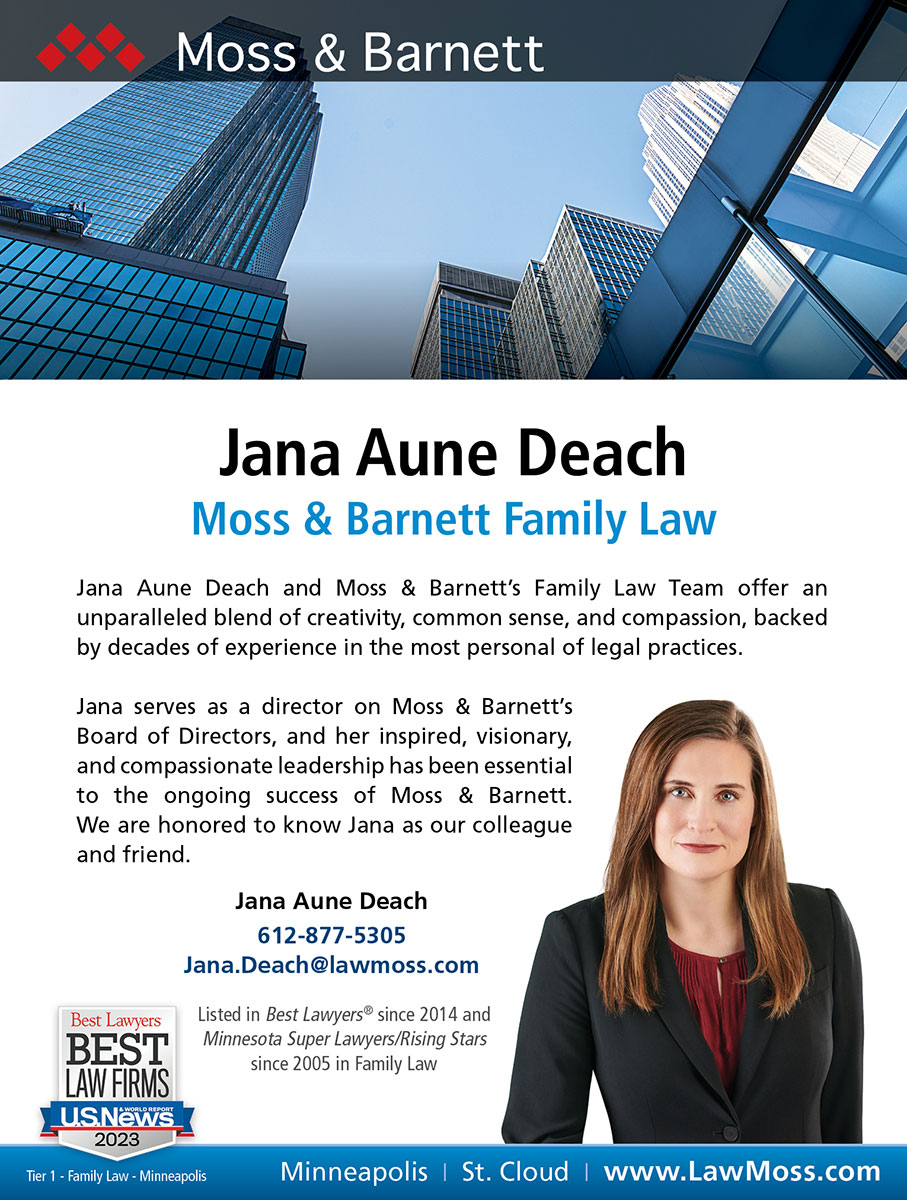 Related Materials: