Jodi L. Johnson Selected to Twin Cities Business Notable Women in Commercial Real Estate (2022)
Twin Cities Business (February/March edition)
02.14.2022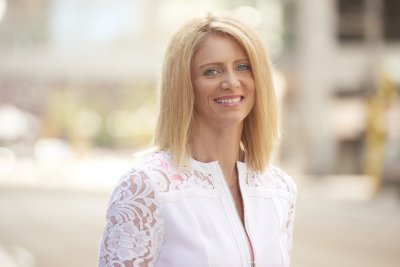 Moss & Barnett is pleased to congratulate Jodi L. Johnson on her selection to the Twin Cities Business Notable Women in Commercial Real Estate (2022) series. The "Notables" are nominated by their peers at work and in the community for their abilities to effect change, share expertise, and exhibit leadership at their organizations and industries.
Jodi has over 20 years of experience as a commercial real estate lawyer and is a trusted advisor to developers, owners, landlords, tenants, and contractors in the purchase, sale, leasing, development, and financing of commercial real estate locally and across the nation. She has significant development and leasing experience, and she has directed, coordinated, managed, and completed complex joint venture projects from land acquisition through development and leasing.
Some of Jodi's recent commercial real estate experience includes representing Wall Companies and leading the legal team in the development of its Malcom Yards Food Hall Project near the University of Minnesota campus; representing Wall Companies in the development of a multi-unit apartment complex in the Malcolm Yards development area; representing another client in pursuing a Master Development contract for several pieces of land with a joint venture component with the landowner for each vertical development; and serving as the lead lawyer for the assembly and acquisition of several real estate locations for US Internet necessary for its infrastructure.
Jodi is honored to be included in The Best Lawyers in America for 2022. She is a former board member (2013-2014) and current member of Minnesota Commercial Real Estate Women (MNCREW). In her spare time, Jodi is active in her children's sports communities – including soccer, hockey, and baseball.
Brian Grogan, Moss & Barnett's President and CEO, says "Jodi is known for her intelligence, dependability, self-confidence, work ethic, and drive. She is a passionate and decisive advocate for her clients. Jodi brings a special confidence and insight to address the unique challenges in today's real estate marketplace."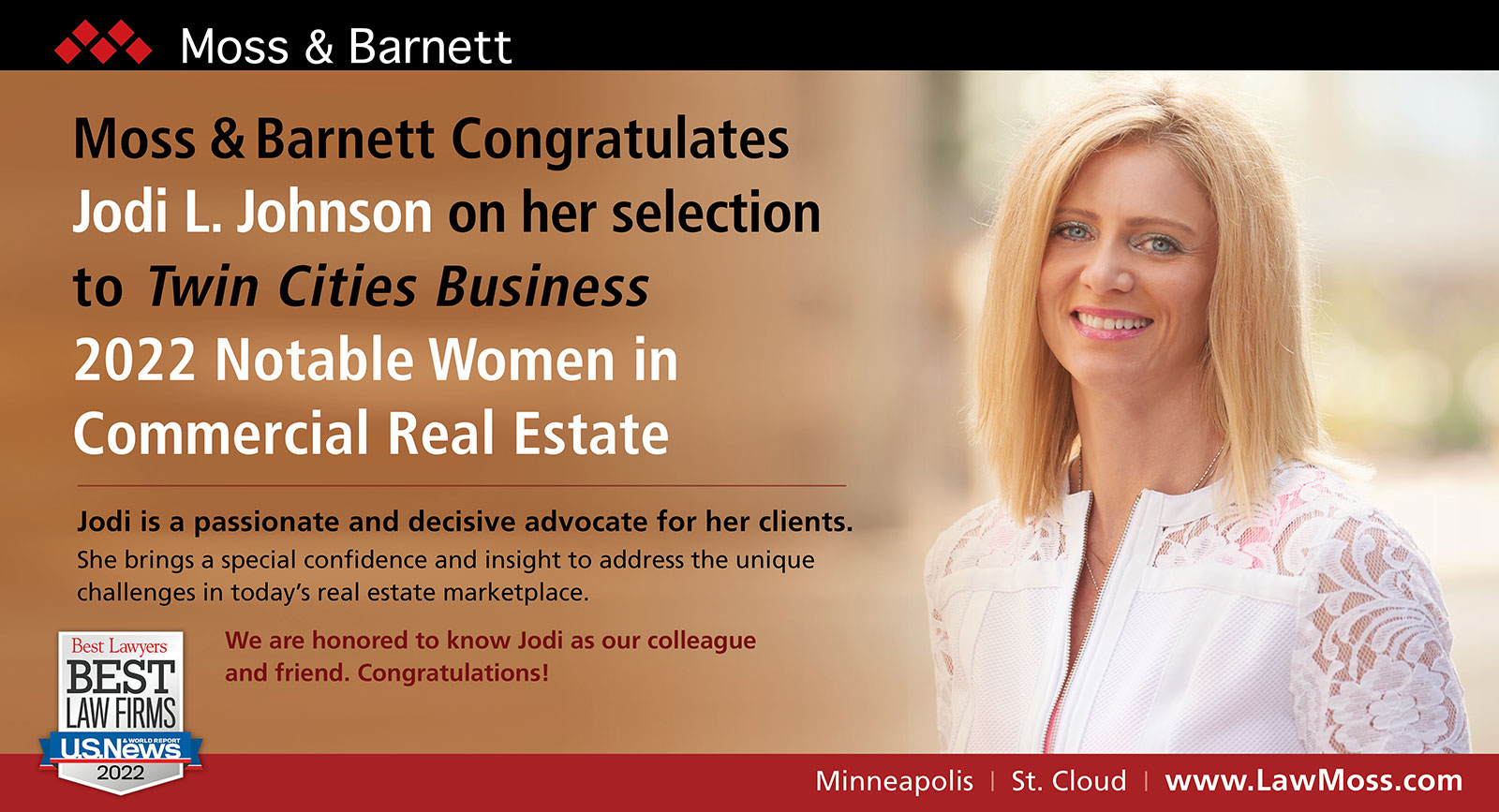 Related Materials: