Sarah E. Doerr, Aylix K. Jensen, and Moss & Barnett are Pleased to be a Gold Sponsor of Women in Consumer Finance 2022
Hosted by insideARM in Palm Springs, CA
12.05.2022
Event Sponsor: Moss & Barnett is a Gold Sponsor
Sarah E. Doerr, Aylix K. Jensen, and Moss & Barnett are pleased to be a Gold Sponsor of the Women in Consumer Finance 2022 Conference to be held December 5-7, 2022, in Palm Springs, California.
Women in Consumer Finance is dedicated to building the most empowered and engaged community of female professionals who share a common industry. Attendees are women who work at lenders, creditors, BPO/servicers, law firms, and B2B services or tech firms that support the consumer finance industry.
Each year this event gives attendees the opportunity to build real relationships and re-envision their careers. We hope to see you there!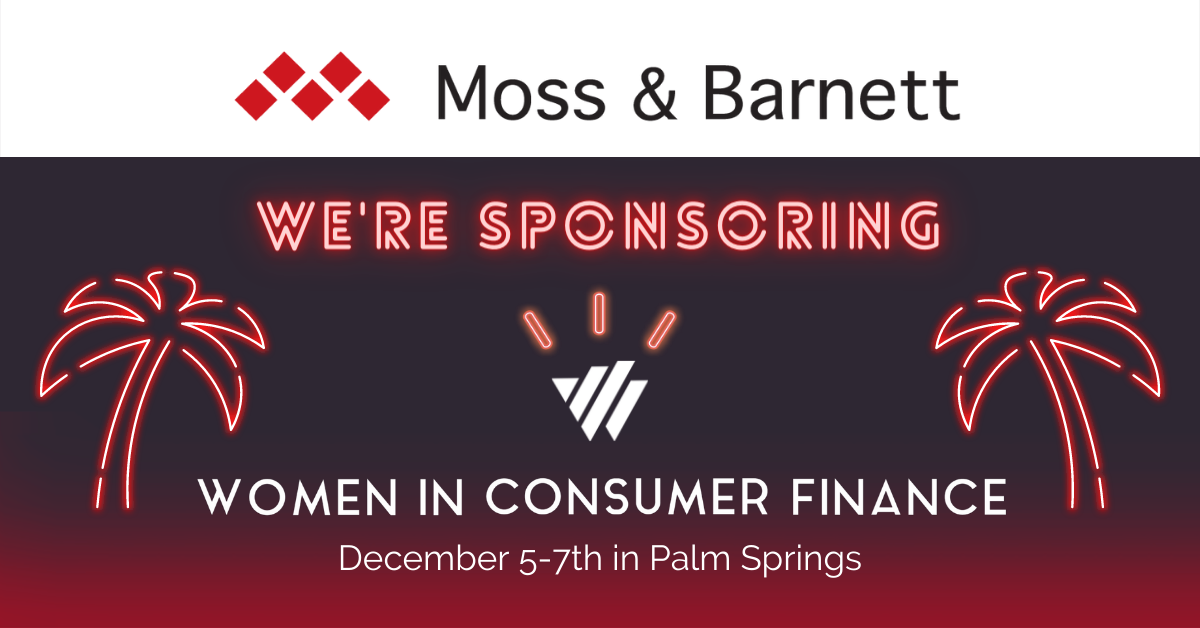 Resources: