Selfies and #Hashtags: Can Your Business Benefit from Social Media Influencers?
Michael A. Bondi
Moss & Barnett Advocate (Summer 2019 edition)
08.05.2019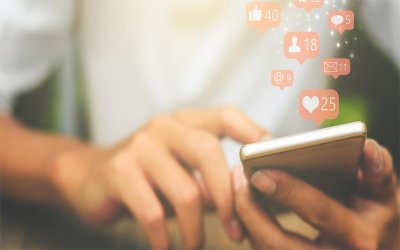 Two recent stories show the value of social media marketing. Cargojet provided the musician Drake with free use of a Boeing 767 jet as long as the company's name was placed on the outside of the jet and Drake made periodic posts to his more than 58 million Instagram followers. It has been speculated that the value of these posts will far exceed the cost of the jet.
Closer to home, the state of Minnesota paid Andrew Zimmern $57,000 to promote Minnesota tourism. Under the terms of the agreement, Zimmern, a Minnesotan who gained fame for eating giraffe beetles, sautéed bumblebees, and other insects on TV, was required to make two monthly posts to his more than 1 million Twitter and other social media followers.
Even if not selling to millennials, companies should consider the potential value of social media marketing and using social media influencers to attract new customers. Platforms like Instagram Facebook, Snapchat, and YouTube allow influencers to quickly reach their followers, often in real-time, and endorse a company or specific product.
While the Kardashians are likely the most widely known social media influencers, anyone who is active on social media can be an "influencer." Social media posts by a local meteorologist or even a star high school athlete may be of significant value for a locally owned business.
But before you send free products to a social media influencer or reach for the company checkbook, follow these steps to maximize the value of the marketing opportunity and ensure compliance with appropriate regulations:
First – Research who has social, political, and religious views that are aligned with your company's target customers. Look at recent social media posts and prior actions or statements that could negatively impact the company, including whether this person has previously supported competing products or services.
Second – Discuss the potential relationship with the person to determine if there is a good fit between your company and the social media influencer. Then, discuss compensation and the nature and number of the social media posts.
Third – Because the social media influencer must accurately promote your company's products or services, provide him or her with product samples. These samples are typically retained by the social media influencer as part of his or her compensation.
Fourth – An agreement needs to be signed between the company and the social media influencer. The agreement should include standard terms (e.g., compensation and the conditions under which the agreement can be terminated), but it should also require the social media influencer to disclose that the posts are being made in exchange for compensation.
Fifth – Because social media marketing can backfire if the influencer's comments are negative, the company should review and approve of all social media posts prior to posting.
Similar to other business agreements, working with an experienced attorney is strongly recommended when entering into an agreement with a social media influencer. Please contact Michael Bondi if you have questions about social media marketing.
Related Materials: