Tax Lawyer Nathan J. Thompson Joins Moss & Barnett
06.12.2019
Moss & Barnett is pleased to announce that tax lawyer, Nathan J. Thompson, has joined the firm's business law, closely held businesses, mergers and acquisitions, securities, and wealth preservation and estate planning teams.
Nate advises clients on federal and state tax matters, including sales, use, and property taxes; residency planning; and multistate income taxes. His services also include tax aspects of reorganizations, mergers, and acquisitions; entity formation; and controversy resolution before the Internal Revenue Service and state tax agencies.
Prior to joining Moss & Barnett, Nate was a manager for a national CPA firm, where he advised on federal income tax matters. He previously worked as an auditor at the Minnesota Department of Revenue.
Nate received his J.D., cum laude, from William Mitchell College of Law and his B.A. from Bethel University.
"The depth and breadth of Nate's tax experience and expertise will greatly enhance our already strong tax practice area, and we are extremely pleased to have Nate join us," said Brian Grogan, Moss & Barnett's Chief Executive Officer.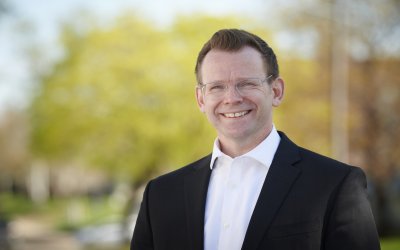 Nathan J. Thompson
612-877-5302
Nathan.Thompson@lawmoss.com
Related Materials: