Multifamily and Commercial Real Estate Finance Team Expands with Arrival of Shannon E. Cook
07.26.2018
Moss & Barnett is pleased to announce the expansion of the firm's Multifamily and Commercial Real Estate Finance team with the arrival of lawyer Shannon E. Cook. The firm now has 20 lawyers serving real estate finance clients nationwide.
Shannon Cook represents lenders who originate and sell loans secured by multifamily projects to secondary market investors Fannie Mae and Freddie Mac. Prior to joining Moss & Barnett, Shannon was an attorney at a boutique business law firm, focusing on real estate, tax, and related litigation matters. She is an active member of the Minnesota State Bar Association and the Hennepin County Bar Association. She is also a Mitchell Mentor, advising and assisting first year law students at Mitchell Hamline College of Law. Shannon received her J.D. from William Mitchell College of Law, where she earned her Law and Business Certificate, and her B.S., from the University of Minnesota-Twin Cities.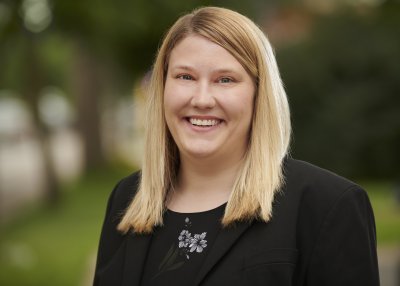 "We are excited Shannon has joined our Real Estate Finance Practice Group. Shannon offers a unique practice perspective, with both transactional and litigation experience, in real estate as well as on tax and corporate matters. She adds to the diversity of experience of our attorneys and enhance the level of services we can provide to our clients," said Tim Gustin, Chairman of the firm.



About the Multifamily and Commercial Real Estate Finance Team
The Real Estate Finance Team advises a full range of private and publicly owned providers of commercial real estate debt, including mortgage banks, investment advisors, life insurance companies, and community, regional and money center banks, throughout the United States on commercial real estate lending investments. The team has particular depth in multifamily housing finance – including market rate housing, targeted affordable housing, senior housing, student housing, and manufactured housing – serving as counsel nationally to Freddie Mac Seller/Servicers and Fannie Mae DUS Lenders, where knowledge and experience with the lending programs of these providers is essential for legal representation.
Related Materials: