Moss & Barnett's Spirit of Giving
04.11.2014
While we pursue our professional goals, we also endeavor to improve the quality of life in our communities and around the world. Members of the Moss & Barnett team apply the same dedication to service by making significant contributions of their time and resources to charitable organizations important to all of us. Here are two examples of that spirit of giving.
Typhoon Haiyan Relief
Over the Thanksgiving holiday, our employees and firm teamed up to contribute approximately $10,000 to the American Red Cross' relief efforts after Super Typhoon Haiyan devastated the central Philippines.
"Breaking Free" is a Minnesota-based non-profit and social justice/social change organization, founded in 1996. After at tending a seminar addressing sex trafficking and hearing the stories of two remarkable women from Breaking Free, Moss & Barnett attorney Jana Aune Deach coordinated an initiative by the firm's attorneys to "adopt" two Breaking Free families for the holidays. Our attorneys supplied gifts and gift cards according to each family's "wishes," helping to ensure that the women and their families had a joyful holiday. Every year, Breaking Free helps an average of 400-500 women and girls escape systems of prostitution and sexual exploitation through advocacy, direct services, housing, and education.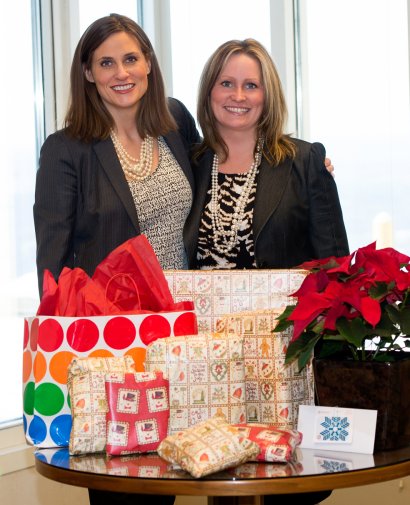 Related Materials: