Megan J. Renslow Joins Moss & Barnett
12.15.2020
Moss & Barnett is pleased to announce that Megan J. Renslow has joined the firm's litigation team assisting businesses and individuals with commercial litigation disputes. Her litigation experience includes drafting of discovery and memoranda, deposition preparation and review, investigation and witness interviews, mediation, pretrial motion practice, and trial preparation.
Prior to joining Moss & Barnett, Megan served as a judicial law clerk at the Minnesota Court of Appeals. She is a graduate of the University of Wisconsin Law School and was a managing editor for the Wisconsin Law Review. While in law school, Megan was a student attorney with the Restorative Justice Project and a law clerk for the Hennepin County Public Defender's Office.
Megan received her J.D., cum laude, from the University of Wisconsin Law School and her B.A., cum laude, from Macalester College.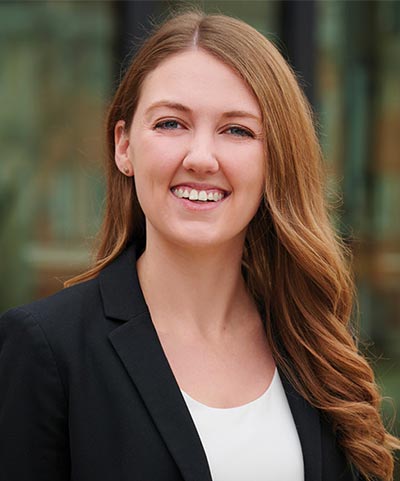 Megan J. Renslow
612-877-5450
Megan.Renslow@lawmoss.com
Related Materials: