Devlan Sheahan Joins Moss & Barnett
11.18.2019
Moss & Barnett is pleased to announce that attorney Devlan Sheahan has joined the firm's construction law team, specifically assisting businesses and individuals involved in construction disputes and litigation.
Prior to joining Moss & Barnett, Devlan was a judicial law clerk for the Minnesota Court of Appeals for two years where he drafted bench memoranda and opinions on civil and criminal matters. In law school, Devlan interned for the Wisconsin Innocence Project, the Wisconsin DOJ – Civil Litigation Unit, and the Wisconsin Public Defender's Office, where he argued dozens of hearings in state court.
Devlan received his J.D., cum laude, from the University of Wisconsin Law School and his B.A., summa cum laude, from the University of Wisconsin-Eau Claire.
"Devlan is an incredibly intelligent and hardworking attorney with impeccable professional credentials. His excellent background as a judicial clerk will substantially benefit our firm and our construction law clients," said Brian Grogan, Moss & Barnett's President and CEO.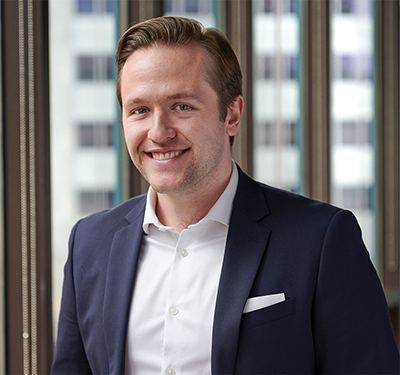 Devlan Sheahan
612-877-5293
Devlan.Sheahan@lawmoss.com
Related Materials: